Shopping Basket
Your Basket is Empty
There was an error with PayPal
Click here to try again
Thank you for your business!
You should receive an order confirmation from Paypal shortly.
Exit Shopping Basket
Get Better with Bearwood - For Every Body that Moves!
| | |
| --- | --- |
| Posted on 6 April, 2021 at 13:05 | |
This week in our #HomeWorkingSeries we're talking about neck tension, mechanical neck pain and trigger points!
Our Home Working Series will be covering a head-to-toe guide of muscle and joint problems experienced as a side effect from working from home during the pandemic and this is a topic, I'm sure you'll be familiar with! That tight, tense, heavy sensation across the tops of your shoulders to your neck also known as mechanical/non-specific neck pain.
Specifically, we're talking about the link between neck pain and trigger point tension. Trigger points occur in taut bands of muscles, causing tightness, tension and pain (including referral pain). Below you'll see there's a lot of trigger points across the tops of the shoulders and into the neck.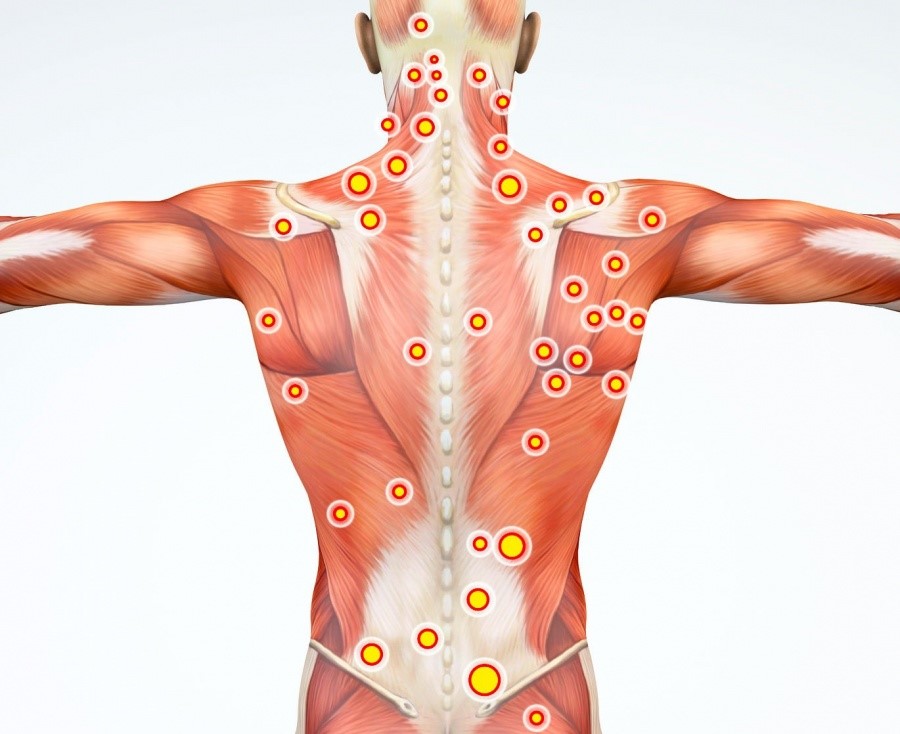 Illustration typifies myofascial trigger points in a man's neck, mid-back and low back musculature. Photo Source: 123RF.com.
With 85% of us experiencing issues with trigger points at some point in our lifetimes it's important to understand their role in muscular conditions. Alongside this, the pandemic has led to an 70% increase in muscular conditions and of these 23.5% of people are experiencing more neck pain.
Now it might be hard to believe that working at home would affect our muscles and joints this much but a year working off your dining room table could well leave you in a lot of trouble! If you're like me, you haven't gotten around to setting up (or finishing) your home office. I've definitely taken my work-office for granted, I've forgotten how well setup it is, the comfy yet support chair and work table (rather than working of my lap on the sofa which I'm doing right now...eek!).
If we don't setup our workstations (whether at home or in the office) we're asking for a lot of trouble. We might spend 6-9 hours sat working per day, that's a long time to be sat badly. With our heads weighing just under a stone it's really easy to strain and overload your neck and shoulder muscles.
This is because our muscles are constantly working to maintain our posture whether we're in a good or bad posture. If we have our screens too high or too low, we put a strain on our neck muscles. If our table is too high, we elevate our shoulders and cause our muscles to work harder and if it's too low we stoop and round our upper back and shoulders making our chest muscles tight and stretching out the muscles at the front of our neck.
Have you heard of workspace ergonomics? This is where our workstations are setup to help the body (and us) work efficiently. This is often already done before we get to our workstations but each person may need their workstation adjusted to suit them specifically which is why most workplaces have an Occupational Health department or service to ensure you're not putting your body at risk whilst working.
Below is a picture to give you an idea of how your workspace should be setup to minimise these risk: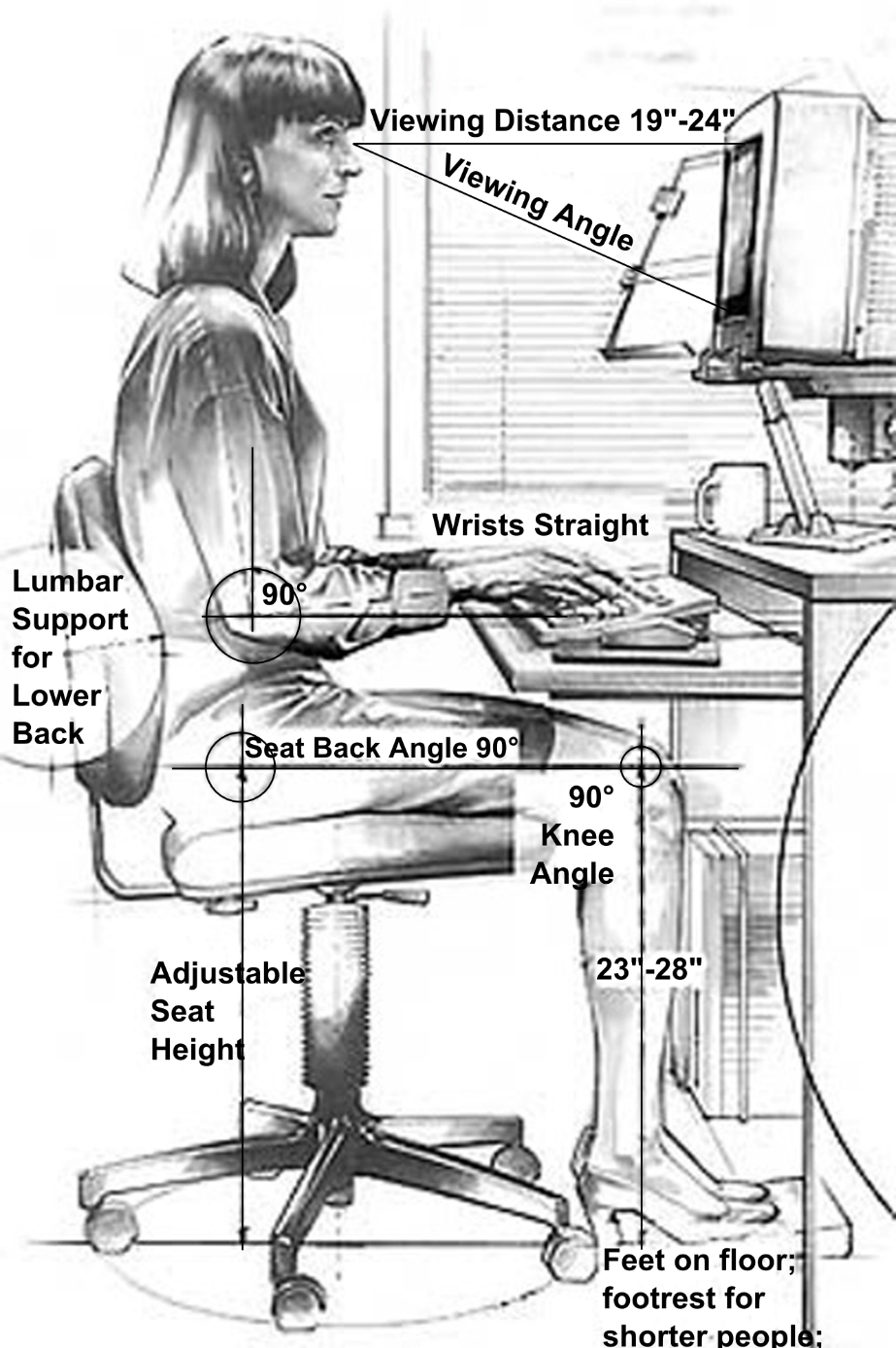 Have you moved much today? If you're like me, working from home has meant you can spend hours at working before moving, there's no colleagues to talk to or coffee round to grab or meeting to run to. The most I do now is answer the door to the Amazon delivery person!
It's important to realise this lack of regular movement throughout the day also puts us at risk of overloading our muscles leading to increased muscle tension and trigger points. Even now as I write this, my shoulders achy, I keep fidgeting to get comfortable and to be honest I could do with a massage and a spa day!
I tend to find the muscles that cause the most trouble are the Trapezius and Levator Scapulae muscles. They are filled with trigger points that can refer pain throughout the muscle and elsewhere around the neck, shoulders and back. They span across a large portion of your mid-back to neck, shoulders and from your neck to shoulder blade.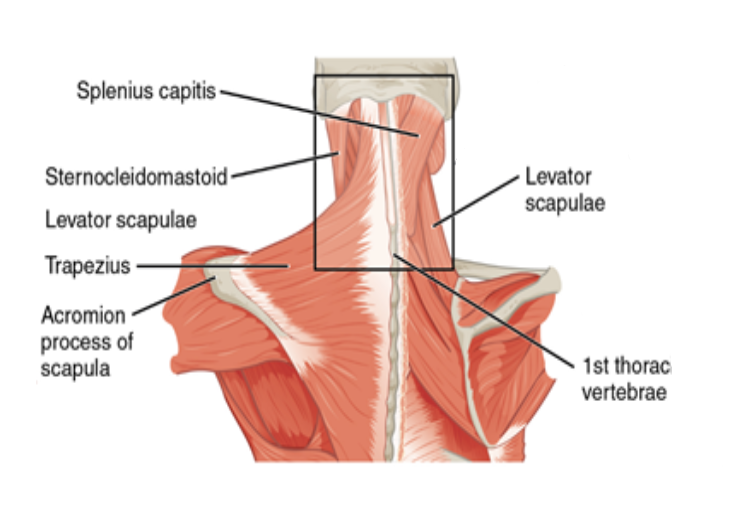 Now imagine these are overworked and tense so you can't move your neck easily. Then here's the kicker – when you try and move, be good and stretch it hurts! The muscles get tight and forget how to relax leaving you with longer lasting pain.
This is why managing muscle tension and posture is so important! Let's start off with easy things you can do at your desk, set an alarm for every hour and stand-up, move around, stretch. If that doesn't help, go and get yourself booked in with Physiotherapist, get them to set you up with an individualised exercise regime, this helps address the muscle strains and provides long-lasting pain relief. Your Physiotherapist can also perform Soft Tissue Therapies (massage, myofascial release, trigger pointing) and some will also do Acupuncture. Now if you find your neck is too sore to have a massage, acupuncture might be the way to go.
Research has shown that a combination of all of the above helps gives you the best outcome when it comes to this type of neck pain. The hands-on therapies help the muscles to relax whilst the exercises help length and strengthen your muscles and improve your posture (and most of these can be done at your desk!).
Now try moving more, re-working your work space and if you're still struggling get yourself booked in with your local Physiotherapist for a specific program to meet your needs.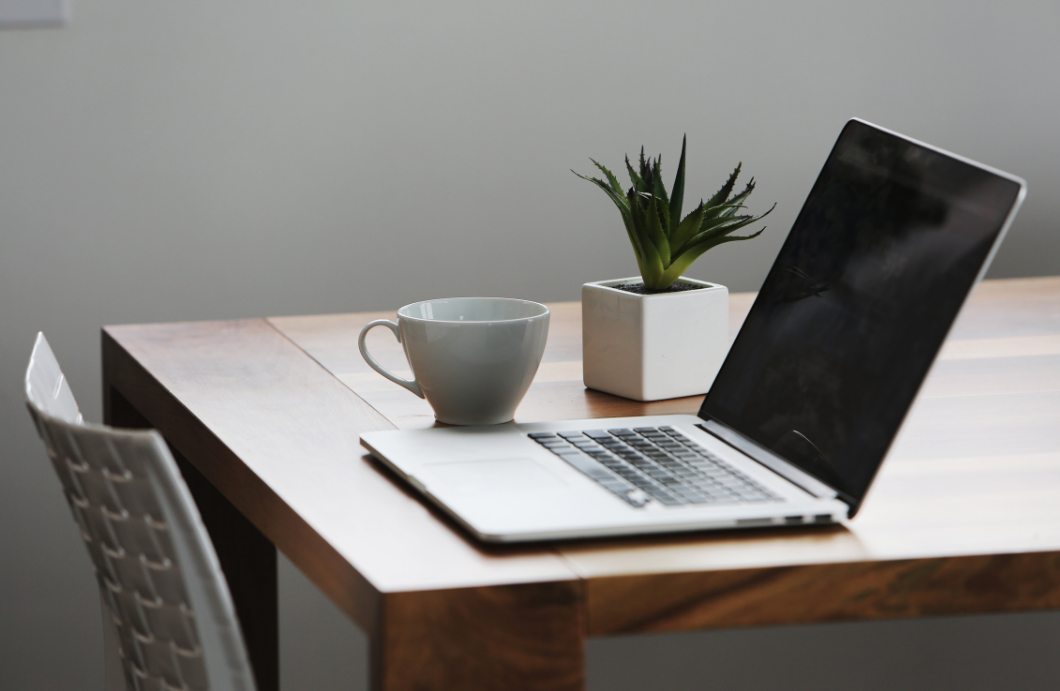 References
Lluch, E., Nijs, J., De Kooning, M., Van Dyck, D., Vanderstraeten, R., Struyf, F. and Roussel, N., 2015. Prevalence, Incidence, Localization, and Pathophysiology of Myofascial Trigger Points in Patients With Spinal Pain: A Systematic Literature Review. Journal of Manipulative and Physiological Therapeutics, 38(8), pp.587-600.
Cerezo-Téllez, E., Torres-Lacomba, M., Mayoral-del Moral, O., Sánchez-Sánchez, B., Dommerholt, J. and Gutiérrez-Ortega, C., 2016. Prevalence of Myofascial Pain Syndrome in Chronic Non-Specific Neck Pain: A Population-Based Cross-Sectional Descriptive Study. Pain Medicine, 17(12), pp.2369-2377.
Gross, A., Kay, T., Paquin, J., Blanchette, S., Lalonde, P., Christie, T., Dupont, G., Graham, N., Burnie, S., Gelley, G., Goldsmith, C., Forget, M., Hoving, J., Brønfort, G. and Santaguida, P., 2015. Exercises for mechanical neck disorders. Cochrane Database of Systematic Reviews,.
Llamas-Ramos, R., Pecos-Martín, D., Gallego-Izquierdo, T., Llamas-Ramos, I., Plaza-Manzano, G., Ortega-Santiago, R., Cleland, J. and Fernández-de-las-Peñas, C., 2014. Comparison of the Short-Term Outcomes Between Trigger Point Dry Needling and Trigger Point Manual Therapy for the Management of Chronic Mechanical Neck Pain: A Randomized Clinical Trial. Journal of Orthopaedic & Sports Physical Therapy, 44(11), pp.852-861.
Walker, M., Boyles, R., Young, B., Strunce, J., Garber, M., Whitman, J., Deyle, G. and Wainner, R., 2008. The Effectiveness of Manual Physical Therapy and Exercise for Mechanical Neck Pain. Spine, 33(22), pp.2371-2378.
Moretti, A., Menna, F., Aulicino, M., Paoletta, M., Liguori, S. and Iolascon, G., 2020. Characterization of Home Working Population during COVID-19 Emergency: A Cross-Sectional Analysis. International Journal of Environmental Research and Public Health, 17(17), p.6284.

Categories: None
/