Shopping Basket
Your Basket is Empty
There was an error with PayPal
Click here to try again
Thank you for your business!
You should receive an order confirmation from Paypal shortly.
Exit Shopping Basket
Get Better with Bearwood - For Every Body that Moves!
| | |
| --- | --- |
| Posted on 26 April, 2021 at 13:45 | |
This week on the https://www.instagram.com/bearwoodphysiotherapy/" target="_blank">#homeworkingseries we're talking about backs! As a Physio, many of my patients will come to clinic for low back pain, whether it's been something they've struggled with for years or have just tweaked their back recently getting something out of the trunk of the car. Before adding in the effects of the pandemic, it's estimated that 70-90% will experience low back pain at some point in our lives!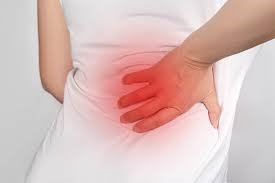 Now if we add in the effects of the pandemic, moving less, working from home and not being able to treat ourselves to a massage or swim (which we probably didn't even realise was helping our backs to stay mobile and healthy) the number of people who suffer with back pain increases further! 
A recent study looking into the effects of home working due to the pandemic on musculoskeletal disorders reports low back pain has affected 41.2% of people. So, there's the possibility if you've never had back pain, you may well be suffering with it now following a year working at home over your kitchen island or dining room table! Or if you've suffered with low back pain before, it's likely home working during the pandemic has flared this up.
Low back pain is often classed as pain occurring from the base of our ribs to just below the glutes. Now there are many conditions/pathologies affecting the low back such as spondylolisthesis, intervertebral disc herniation, facet joint degeneration, stenosis and spondylosis. Today, however, we're talking about mechanical/non-specific low back pain. This term is used when the above conditions aren't thought to be causing the back pain and this accounts for 85% of low back pain! This 85% is due to multiple reasons such as muscle overloading, posture, ergonomics, stress and many more.
The back is extremely complicated with both large spanning muscles, tendons and ligaments alongside smaller integrate muscles and ligaments in between each vertebra and their respective discs and nerves.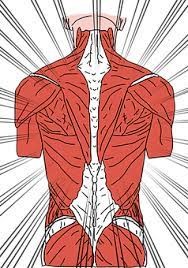 Now most acute episodes of back pain will resolve within 4-8 weeks. However, there is a large proportion of recurrence and up to 40% will go onto to develop Chronic Low Back Pain (back pain that persists for over 12 weeks and can recur over the years). This might already sound familiar to some of you, for others experiencing their first episode of back pain you'll want to avoid developing a chronic problem.
Research has shown that mechanical low back pain responds best to staying active and maintaining normal activity or getting back to these as soon as possible. It's important to understand what is causing your back pain and to do this, you're probably going to need to seek the advice of a Healthcare Professional such as a Physiotherapist who will be able to assess your back, diagnosis the condition and provide you with the correct treatment.
Now this may sound simple but as the back is so complicated and plays an important role in our day-to-day function, back pain can become a huge hinderance and impact the quality of our lives. This impact means each of our backs need to be treated differently, individually to us and our specific set of circumstances.
For pain relief:
Acupuncture can help relieve pain and improve function
Avoid bed rest! Years ago we use to advice people with low back pain to rest in bed until the pain had subsided, evidence has now shown us this makes back pain worse! Our muscles weaken and decondition, we become stiffer and when then when we come to move it hurts more. Meaning we become more reluctant and afraid to move because of the pain!
Exercise! I'm a physio and could talk about how important exercise and moving is for us all day long but it really can help reduce the impact of injury, aid healing and prevent back pain recurring in future.
Massage can help give you short term relief to help get you moving initially. But this isn't a magic cure so make sure you follow this up with regular exercise and stretches
Ideally, when trying to help people recover from their back pain and prevent further episodes, you need to combine manual therapies to help reduce pain and muscle tension initially, give you exercises to help get you moving and back to your usual activities and provide you with information and understanding as to how your back works and how to manage your specific symptoms to prevent future episodes. So, make sure you seek out a therapist who can help you with all of these and avoid anyone who's offering you a quick fix! We know back pain takes weeks to heal and if you're trying to avoid longer term problems your better investing in learning how to look after your back than keep ending up on the therapist's table!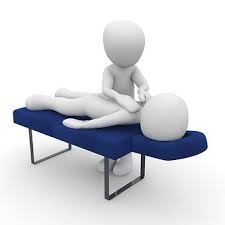 For some practical advice you can use right away:
Take pain relief (as long as you are safe to do so and under the advice of your local pharmacist). This means your body will be more relax and comfortable to move
Move regularly. Even if you can't get away from your desk, make sure you move your back, hips and shoulders gently throughout the day. This stops your joints and muscles from ceasing up which just adds to the pain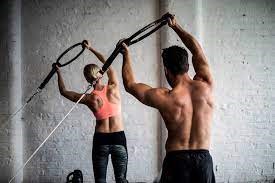 Keep healthy, stay active and be happy!
References 
Moretti, A., Menna, F., Aulicino, M., Paoletta, M., Liguori, S. and Iolascon, G., 2020. Characterization of Home Working Population during COVID-19 Emergency: A Cross-Sectional Analysis. International Journal of Environmental Research and Public Health, 17(17), p.6284.
Burdorf A., Naaktgeboren B., de Groot H.C. Occupational risk factors for low back pain among sedentary workers. J. Occup. Med. 1993;35:1213–1220
O'Sullivan, P., 2005. Diagnosis and classification of chronic low back pain disorders: Maladaptive movement and motor control impairments as underlying mechanism. Manual Therapy, 10(4), pp.242-255.
Will, J., Bury, D. and Miller, J., 2021. Mechanical Low Back Pain. [online] Aafp.org. Available at: [Accessed 26 April 2021].
Furlan, A., van Tulder, M., Cherkin, D., Tsukayama, H., Lao, L., Koes, B. and Berman, B., 2005. Acupuncture and dry-needling for low back pain. Cochrane Database of Systematic Reviews,.
Dahm, K., Brurberg, K., Jamtvedt, G. and Hagen, K., 2010. Advice to rest in bed versus advice to stay active for acute low-back pain and sciatica. Cochrane Database of Systematic Reviews,.
Choi, B., Verbeek, J., Tam, W. and Jiang, J., 2010. Exercises for prevention of recurrences of low-back pain. Cochrane Database of Systematic Reviews,.

Categories: None
/