Shopping Basket
Your Basket is Empty
There was an error with PayPal
Click here to try again
Thank you for your business!
You should receive an order confirmation from Paypal shortly.
Exit Shopping Basket
Get Better with Bearwood - For Every Body that Moves!
| | |
| --- | --- |
| Posted on 10 May, 2021 at 11:55 | |
This week as part of our #homeworking series we're talking about patella tendinopathy. This is a type of anterior knee pain (pain at the front of the knee), specifically at the bottom of the knee cap. Patella tendinopathy can be complex and can take a while to recover from!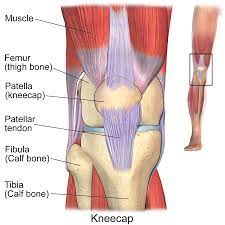 If you've been checking out our Instagram Page @bearwoodphysiotherapy you'll have seen some of the snap shot information about patella tendinopathies this week so go and check us out for some quick info. Below we'll be talking about patella tendinopathies in more detail.
Patella tendinopathy is usually aggravated by tasks that load the tendon, straightening the knee, jumping or running, but it is also aggravated by prolonged sitting. Perhaps you had a knee issue a few years ago, it bothered you when you played tennis or squash, so you stopped and it's been a year of working from home and being sat for far too long and your knee hurts again – it doesn't make sense, right? It hurts when you're using the knee, it hurts when it's rested too. This is problem with tendons, they need a balance of use and rest.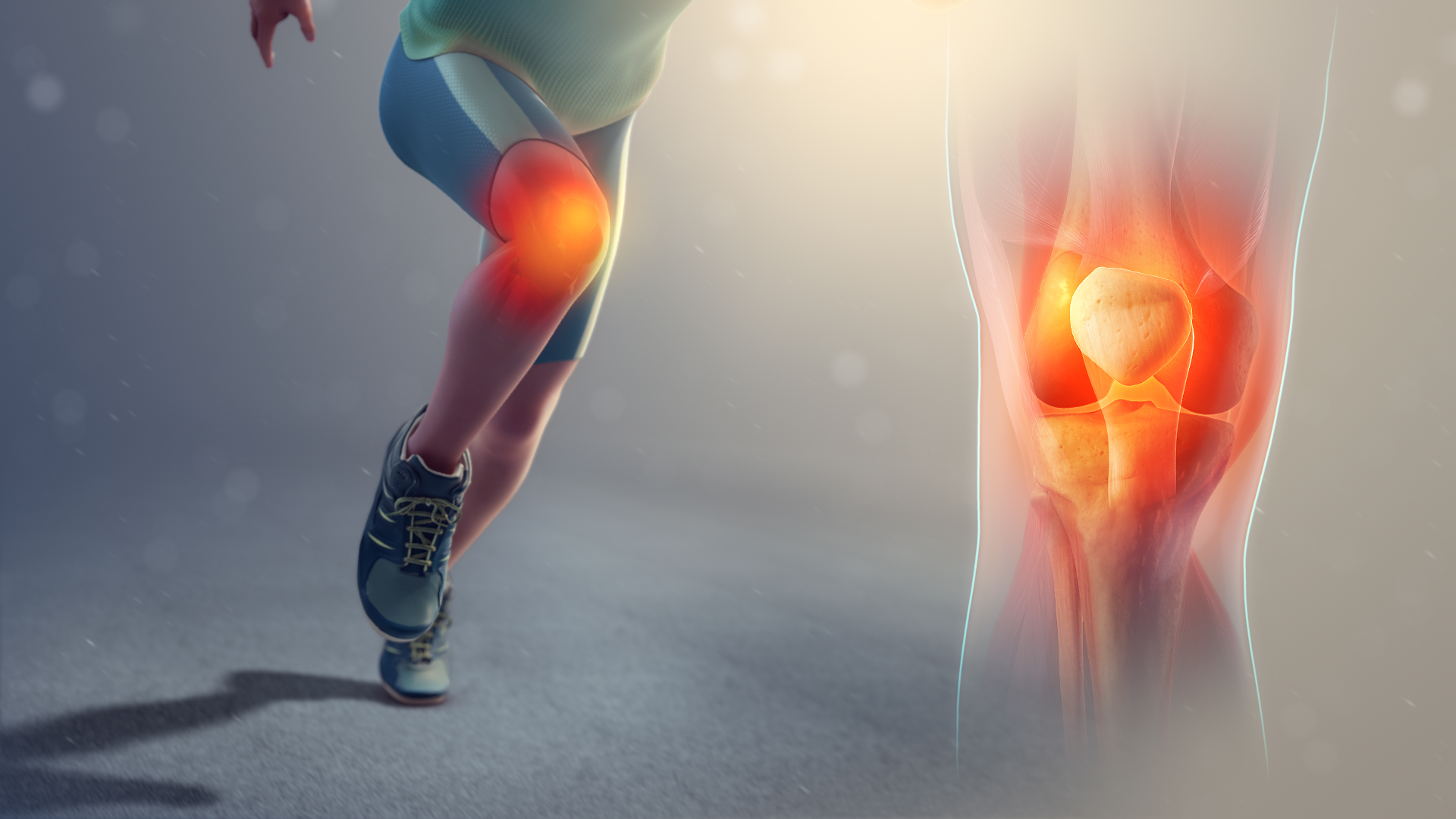 Patella tendinopathy is a complex condition as with all tendons, they can be difficult to heal. This is to do with blood supple, healing factors within our bodies and how much our tendons are loaded. The patella tendon can be affected by underloading as well as overloading. Now if you're like me, the last year has been a mix of spending way too much time on the sofa with a few weeks here and there of a new fitness regime trying to lose those lockdown pounds, and you probably know this isn't too great for you. When we look at recovery for tendons, we need to get the balance right. Tendons need to be loaded and used at a level that improves strength, tensility and proprioception but not so much that the tendon is used beyond it means and as such inflames. This balance is so important for tendon healing, it's been named the tendinopathy continuum: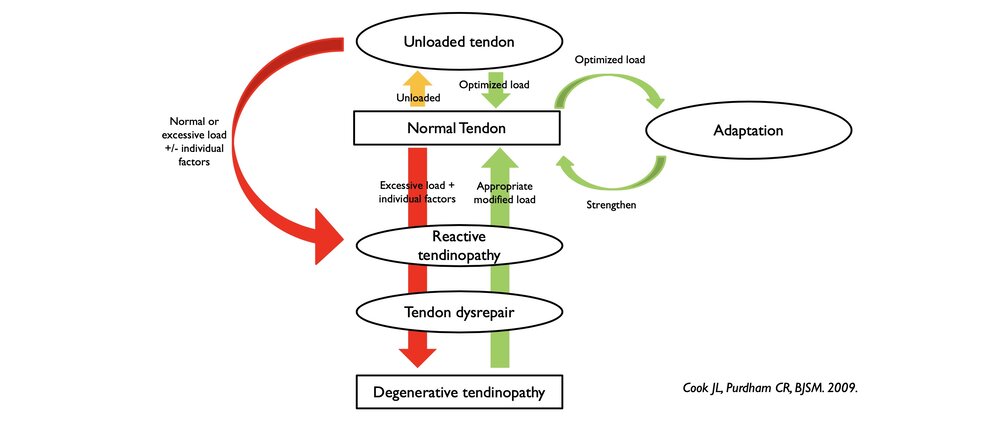 As you can see, tendons are complex! Now add in the fact that the whole tendon won't necessarily be in the same condition. You may have parts of the tendon that look and function well whilst there are other parts/islands within the tendon that are inflamed and not able to repair themselves. This makes it harder to get the balance right for the entire tendon and can lead to us over-using/overloading or under-using/underloading the tendon making our recovery far for difficult than we expected.
It's important to remember that patella tendinopathies are usually seen in those people who use this tendon often, these are typically adolescents or younger adults who are athletic or very physically active. Now occasionally we see patella tendinopathies as a side effect of the knee cap/patella maltracking and this can be because of a biomechanic issue at the foot or hip so we can't just look at the knee. Then you have people with patella tendinopathy which has been recurrent over many years, settling for short periods but easily flares up, this is likely because the tendon has never returned to a "normal" tendon (see tendinopathy continuum pic) and you continue to battle between these for a longer period of time.
Getting yourself back on track with a thorough management plan is key! You need to make sure you've been fully assessed and your whole leg has been reviewed to ensure any contributing factors are looked at and incorporated into a comprehensive rehab plan. A mix of treatments and therapies to help calm inflammation, improve pain and muscle tension alongside a strengthening and muscle training program.
I tend to find a mixture of massage, acupuncture, taping the knee cap and addressing other biomechanics can be really beneficial in settling down the knee before moving onto a strengthening regime.
When we rehab a tendinopathy it's key to balance to load the tendon enough to promote strength and muscle function without overloading and setting you back. There are a few programs out there specifically designed for strengthening in patella tendinopathy; heavy slow resistance, decline squat program and the 4-stage approach – check out the links in our reference for more details.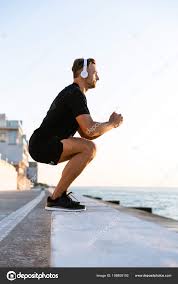 If you think you have a patella tendinopathy, make sure you get yourself checked by a Physiotherapist who looks at your entire leg and can support you in addressing contributing factors throughout the entire leg. Make sure you take it slow when you start introducing strengthening and rehabilitation so you don't flare the knee (and this can be a lot easier said than done!), if you're keen to push ahead your physiotherapist should help rein you in to make sure you get the best recovery possible in the shortest time.
Stay tuned for more in our #homeworkingseries and keep happy and healthy!
References
Rudavsky, A. and Cook, J., 2014. Physiotherapy management of patellar tendinopathy (jumper's knee). Journal of Physiotherapy, 60(3), pp.122-129.
Malliaras, P., Cook, J., Purdam, C. and Rio, E., 2015. Patellar Tendinopathy: Clinical Diagnosis, Load Management, and Advice for Challenging Case Presentations. Journal of Orthopaedic & Sports Physical Therapy, 45(11), pp.887-898.
Brukner, P. and Khan, K., n.d. Brukner & Khan's clinical sports medicine.
Categories: None
/