Shopping Basket
Your Basket is Empty
There was an error with PayPal
Click here to try again
Thank you for your business!
You should receive an order confirmation from Paypal shortly.
Exit Shopping Basket
Get Better with Bearwood - For Every Body that Moves!
| | |
| --- | --- |
| Posted on 16 May, 2021 at 13:05 | |
Pain under underfoot? Is your heel hurting? Or pain running underneath your arch? You may well be suffering with Plantar fasciitis and this week we're focusing on what this is and how we can heal it quickly.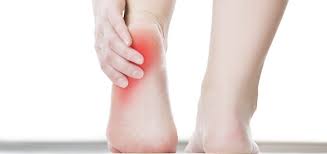 Plantar fasciitis has alternative names such as plantar fasciosis and policeman's heel and has been a problem recorded for decades. Plantar fasciitis is pain underneath the heel and arch of the foot and is described as a self-limiting condition which means if we adapt our activities, we can recover from this on our own! With over 10% of the entire population suffering from plantar fasciitis in our lifetimes it's important to understand how to manage this condition, especially if we can do things to help speed the recovery on.
Unfortunately, some of us are more at risk of developing plantar fasciitis than others. As we get older, the risk increases, if we're obese this risk also increases and if we spend a long time on our feet with work or sports. Now there's not a lot we can do about ageing, but we can work on maintaining a healthy weight. Not only will this help us with plantar fasciitis but knee, hip and back pain alongside our overall health.
Also, try and break down long periods of standing, if you can, by sitting. If not consider shoes with a padded heal or adding a cushioned heel cup to try and offload some of the pressure.
It's really important for us to modify the activities that cause us pain. If our pain is worse after a run, we need to consider reducing how long we run for, if we walking the dog makes things worse, we need to consider doing more frequent shorter walks. This should limit how much we aggravate the plantar fascia and help it to settle down. If this isn't enough, we might need to consider a 2-week break from certain activities to really give the plantar fascia a chance to settle down and heal.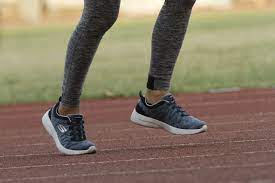 Now seeing a healthcare professional, like a Physiotherapist, is important to ensure you have plantar fasciitis (and not another condition) and to fully assess your foot/ankle and leg. Plantar fasciitis is often associated with foot postures and these are complicated and have an impact on the entire leg. You'll probably need some guidance on how to address these issues but there are things we can do ourselves to help reduce pain and improve function fairly quickly.
Taping, self-massage and stretching all provide fairly immediate results and can leave you feeling much better within a week! Use a massage ball underneath the foot, rolling from your heel to toes, for a few minutes throughout the day can help relieve tension. It's important to stretch the plantar fascia and surrounding tissues/muscles that might be tight, make sure you consult your Physiotherapist to learn which stretches are best for you.
Taping can be really useful, but if you're not confident with using tape it may be best to save this for your therapist to do! If you're use to taping, check out this video for a quick guide: https://youtu.be/hzqY6E_oufM" target="_blank">http://https://youtu.be/hzqY6E_oufM
Now if you're still struggling with symptoms after this, orthotics or heel caps can be really useful at improving foot posture and cushioning the heel and these can help symptoms over a period of a few months. I often think it's worth considering orthotics if you're very active, spend a lot of time on your feet or play sports regularly. It can be hard to work on our foot control during activity, sports or whilst we're busily running around trying to get all our jobs done.
For those of you who may have been struggling with plantar fasciitis for over 6 months, you may need to consider wearing night splints. These help to stretch the plantar fascia whilst you sleep improving your symptoms, night splints can improve symptoms by 88% in the first month of use and its often recommended to wear them for 1-3 months until your symptoms have fully settled.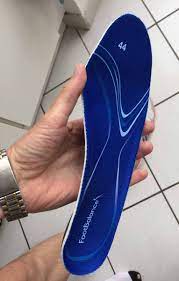 Now these are all great things we can do on our own and you may have already tried some but not seeing any improvement? This could be linked to those more complex issues we spoke off earlier; foot posture, lower limb biomechanics and the kinetic chain of the leg. To target these, you will need a Physiotherapist (unless you are one!) so they can determine areas of muscle imbalance and provide you with a specific program to treat these.
Physiotherapists will be able to offer you some hands-on therapies such as massage, plantar fascia glides and myofascial release. A Physiotherapist can also help guide you in which orthotics would be best, a podiatrist can also help with this. A Physiotherapist can also give you exercises to help strengthen your foot and improve your lower limb biomechanics, addressing weak and tight structures which may be contributing to your symptoms.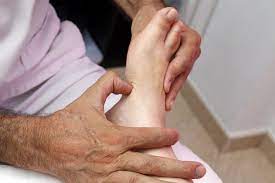 Make sure you have seen a healthcare professional who's diagnosed you with plantar fasciitis before embarking on any of the self-management tips above and make sure you seek help from a Physiotherapist to progress your recovery and make sure you're less prone to developing issues in the future. Stay happy and healthy!

Categories: None
/